CRIMINAL DEFENSE ATTORNEY
IN BLACKSTONE, VIRGINIA
If you need an attorney to represent you through a criminal charge or guide you through matters like divorce or estate planning, Gordon is the attorney to turn to. Since 2002, he has dedicated his career to assisting people that need it the most and helping them seek a positive result. Schedule a consultation to get started.
CRIMINAL DEFENSE ATTORNEY
IN BLACKSTONE, VIRGINIA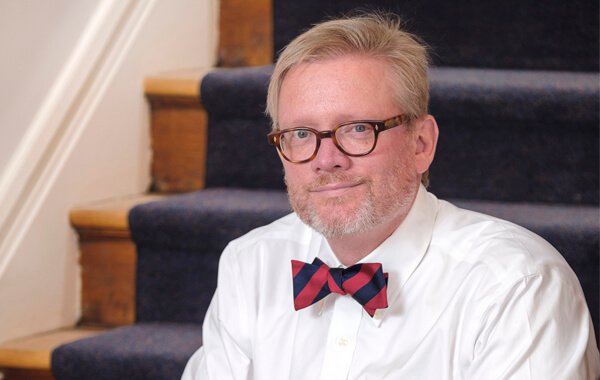 E. GORDON PETERS, JR.
ATTORNEY AT LAW
As a born and raised Virginian, Gordon knows the great people that live in this state and surrounding communities, so he decided to open up a second office in Blackstone, Virginia to be more accessible to those further east. If you need a family law or criminal defense attorney in Prince Edwards, Lunenburg, Nottoway, Charlotte, Brunswick, or Dinwiddie Counties, schedule a consultation today.
1.
RESILIENCE
Gordon knows that your family legal matter or criminal charge can have a large impact on your future. He diligently works to provide you with the best outcome possible.
2.
EXPERIENCE
Chances are, he has worked through a case similar to yours. Though he doesn't use a cookie-cutter approach, he knows that certain strategies are useful for various circumstances.
3.
EXCELLENCE
Gordon takes pride in his work. He genuinely cares about the people he helps and won't stop until he has done everything possible to put you on the best path when it's all said and done.
gORDON'S HERE TO HELP YOU MOVE ON
IT'S TIME TO LOOK TO A BRIGHTER FUTURE
Testimonials Block Disabled - Click the Settings Gear on the right to enable again.
FROM START TO FINISH,
GORDON'S ONLY PRIORITY IS YOU.
Family Law
Attorney Gordon Peters in Blackstone, Virginia has nearly two decades of experience helping couples and families through their legal issues. If you're looking for a divorce attorney, he can guide you through various proceedings including child custody, child & spousal support, property division, and visitation. You'll need a compassionate attorney that will make sure your voice is heard.
He has assisted countless people through pre- and post-nuptial agreements; estate planning manners including wills, trusts, and powers of attorney; and elder law matters such as Medicare and Medicaid procedures.
Criminal Defense
If you've been charged with a crime, your first step is to remain silent until you have an attorney at your side. Your next step is to call Gordon's Blackstone, Virginia office to guide you toward a positive result, whether that's a reduced sentence or even a completely dropped charge.
Gordon's criminal defense focuses include drug crimes, DUI, assault, battery, domestic violence, and traffic violations. For all criminal defense matters, he offers free consultations so he can look over your case and discuss your next steps. Call or fill out the simple form below to set up a meeting.